Mann's Rental & Janitorial Supply
Since 1982, Mann's Rental & Janitorial Supply has been the premier equipment rental and janitorial supply company, serving Oklahoma. We're an independently-owned, locally-operated business, backed by a friendly, professional staff, quality products and reasonable prices.
Equipment Rentals for any Job
Buying quality equipment outright can be expensive—especially if you're not going to use it frequently or to the fullest.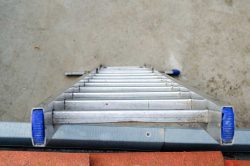 If you find yourself faced with the need for a special tool, save yourself some money and seek equipment rental in Oklahoma instead of buying it outright. Mann's Rental & Janitorial Supply is ready to help you get the maximum value for your money, by providing you with affordable, convenient tool rentals for any job you might be approaching. From landscaping equipment to construction tools, commercial janitorial equipment and beyond, we've cultivated an inventory of tools that's perfect for assisting general contractors, small business owners and private customers alike.
When you choose Mann's Rental & Janitorial Supply for rental equipment in Oklahoma, you're going to get a fully-fledged exceptional customer experience. We don't just provide you with the right tool for the job—we help you make sure you've got everything you need, at the right price, for the right terms. We work with our customers to ensure maximum savings, without compromising on quality. Whether you're a first-time renter looking for a special tool, or you're looking for a frequent rental provider to help you grow your business, trust us to be your first and best destination.
Our business is affiliated with the American Rental Association (ARA).
We're licensed to service, test, recharge and inspect fire extinguishers and supplies.
We're a locally-owned and –operated small business and have been since 1990.
Our staff is backed by more than 30 years of professional experience.
Our rental rates and terms are always affordable and honest!
Rent the Right Equipment
From landscaping tools to construction equipment and beyond, if you're starting on a job, we've got the right tools to make sure it's a success. Contact us today for rental rates and terms.
Proudly offering equipment and tool rentals for the following areas:
Woodward, OK
Garfield County OK
Woodward County OK
North Enid OK
Enid OK
Garber OK
Billings OK
Covington OK
Waukomis OK
Marshall OK
Freedom OK
Fort Supply OK
Woodward OK
Mooreland OK
Sharon OK
Mutual OK
Fargo OK
Meno OK